A One Stop Financial Solution Expert Providing Companies with Top Class Audit, Corporate Services, and Business Tax Advisory.
Headquartered in Singapore, RT ASEAN Singapore is a forward-looking professional services firm that looks beyond providing the traditional Audit and Advisory services.
With over 40 years of experience in the field working with SMEs to Public listed entities, we pride ourselves in placing your business needs first and providing the best solutions catered to your success. Quality and Professionalism are the cornerstone of our service and delivery.
Our comprehensive list of services can be broadly defined into 3 core areas: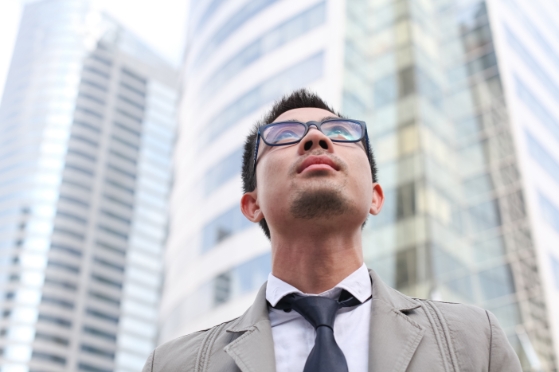 One Face Across Asean
A believer in redefining traditional service offerings, RT ASEAN, Singapore, is the founding member of RT ASEAN International – the first Singapore branded regional network of Accounting and Multi-disciplinary professionals across the ASEAN region and beyond.
It is also the first in Asia to be inducted as a member of the Forum of Firms ("FOF"), an association of international networks of accounting firms that perform transnational audits. FOF is an organ of IFAC. RT is also a member firm of BKR International which has a presence in over 500 offices and 80 countries.
With access to multi-disciplinary experts and a multi-jurisdictional presence worldwide, we are here for you at anytime and anywhere – across the different regions and time zones, we aspire to represent your interests in a seamless manner as ONE FACE ACROSS ASEAN and beyond.
Innovate. Integrate. Internationalise.
Together with members of our multi-disciplinary network, RT aims to create ASEAN's next Fortune 500 and to become the leading brand in Corporate advisory across ASEAN and beyond.
Driven by our core strategy to constantly Innovate, Integrate, and Internationalise, we are committed to embracing change and remaining competitive to meet your growing business needs.
At RT, we take care of all your business needs – Financial, Digital, or Legal; we can help you with just a single point of contact, providing you with an easy and seamless experience. With our international network and memberships with various leading associations, we have access to multiple resources and connections in the industry, allowing us to serve you with the best and latest solutions.

A founding member of RT ASEAN International who is member of the Forum of Firms (FOF), an association of international networks of accounting firms that perform transnational audits.
The objective of the Forum of Firms is to promote consistent and high- quality standards of financial and auditing practices worldwide. Members in the Forum have confirmed that they have policies and methodologies with respect to transnational audits that are based, to the extent practicable, on International Standards on Auditing and conform to the International Ethics Standards Board for Accountants' Code of Ethics for Professional Accountants and national codes of ethics and that they maintain appropriate quality control standards in accordance with International Standards on Quality Control in addition to relevant national standards. Members have also confirmed that they conduct, to the extent not prohibited by national regulation, regular globally coordinated internal quality assurance reviews.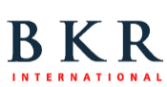 An independent member of BKR International which is a leading international association of more than 160 independent accounting and Business Advisory firms in more than 500 offices & 80 countries.
As one of the top 10 global accounting associations, BKR International represents the combined strength of more than 150 independent accounting and business advisory firms in nearly 600 offices and over 80 countries. Large enough to offer a full range of services, yet small enough to provide personal service and connections, BKR member firms are committed to delivering superior client service throughout the world.
RT's clientele spans across the globe, ranging from small to big Multinational companies. We are helmed with highly experienced and dedicated senior leaders from the industry providing personable and customized quality solutions catered to your every business need.

Your business is

our topmost priority
We value our relationships with our clients and are committed to transcending borders and challenging limits to bring new and innovative ideas and solutions from around the world to you as One Vision, One Identity, One Community, and ONE FACE ACROSS ASEAN.