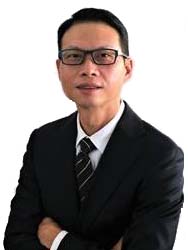 Chih Yeong Voo
Managing Director and Chief Operating Officer
Chih Yeong is the Managing Director of RT Advisory. In this role, he oversees the Group's business and specialist advisory division as well as corporate, tax and outsourced services. He is also concurrently the Chief Operating Officer for RT ASEAN where he oversees all business affairs for the network which includes sales and business development, expanding member partnerships and collaboration and management of cross border engagements.
Chih Yeong brings over 20 years' experience in Asia in leadership roles from sales, marketing, business development to finance.
Before joining RT Group, he headed regional sales, marketing and business development in Asia for Turner and Sony Pictures, both major content and media global companies. He was responsible for managing accounts of key regional content platforms which included major telcos, pay and free TV operators and digital players like Singtel, Astro and PCCW. Working with brands such as CNN, Cartoon Network and AXN, he successfully built new revenue streams with Go-To-Market strategies and plans for new products as well as leveraged opportunities for regional expansion. In addition, he has launched joint venture startups in several regional markets like Korea and Malaysia.
Earlier, he also spent several years in audit and assurance at KPMG Singapore where he was involved in servicing a diverse portfolio of industries such as stockbroking, banking, manufacturing and trading.
Chih Yeong holds a Bachelor of Accountancy from Nanyang Technological University, Singapore. He is also holds a Certified Information Privacy Manager (CIPM) certification from the International Association of Privacy Professionals (IAPP).